Hello all! This is [GM]Loren.

I bought ingredients to make Halloween candy for you
but the ghosts on the black mountain area have all taken away! Q_Q......
I'm so angry I can't stand it !!!

Teach them my anger and hard time!
Instead, I'll give you jelly and gifts as sweet as candy!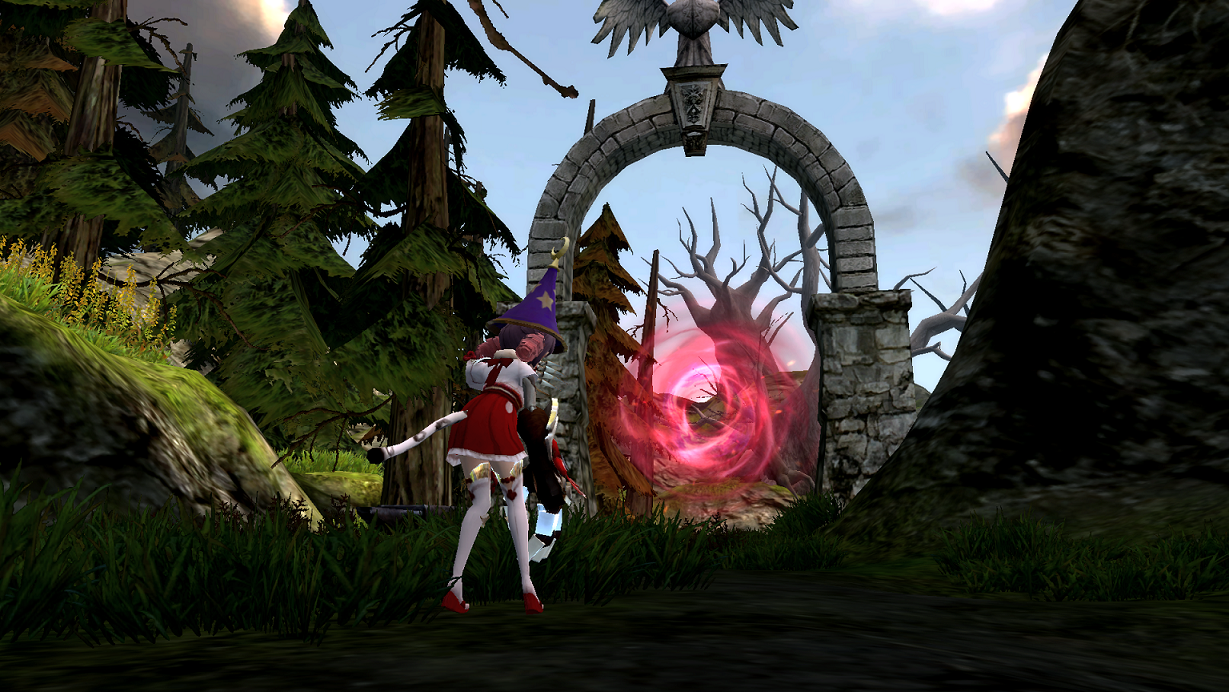 ******************
[EVENT PERIOD]
Every weekend in October
00:00 ~ 23:59 (GMT+8)
[1st] 2020.10.10 ~ 10. 11
[2nd] 2020.10.17 ~ 10.18
[3rd] 2020.10.24 ~ 10.25
[EVENT STAGE]
Total 3
[1st] Abandoned Welton Hollow
[2nd] Dried Marissa Spring
[3rd] Ghost Town of Isolated Forest
[HOW TO PARTICIPATE ?]
① Play the event stage during the event period!
Just play and you'll be eligible for this event automatically!
② 10 people are randomly selected every day of the event by GM
and 5000 Crystal point and 500 Item Protection Magic Jelly provided (Total 60 Winner)
Done! (>_0)
③ Wait for the result of the draw every Wednesday afternoon, which is the winner announcement.
The draw will be randomly selected by GM after collecting play history.
(14th, 21st, 28th October)
③ Every Wednesday afternoon, around 17:00 (GMT+8), the winners will receive their gifts via Special Storage!
The event is based on an account basis.
[ Winner Announcement ]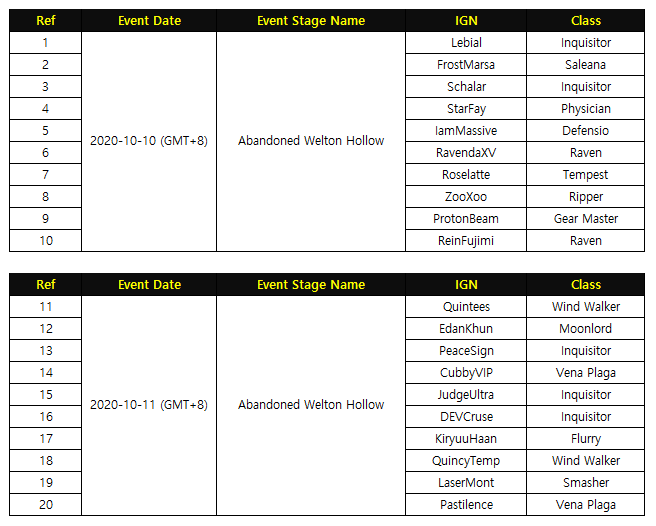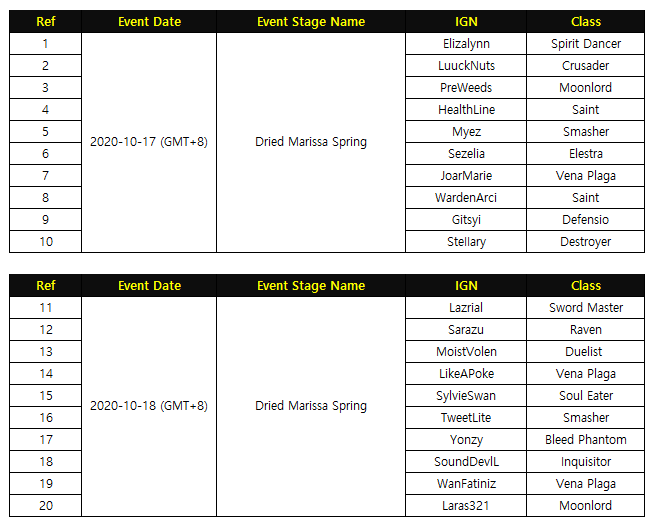 [NOTE]
-Only above level 50~95 characters can participate in this event.
-The event period/announcement date may change depending on various situations,
and in this case, it will be notified through this notice.
-Unclaimed/Deleted/Expired reward can't be reimbursed for any reason.
-GM's decision is final.