Dear Adventurers,
We'd like to inform you about the ladder schedule of Season 11 to 14.
Please refer to the below for Ladder schedule.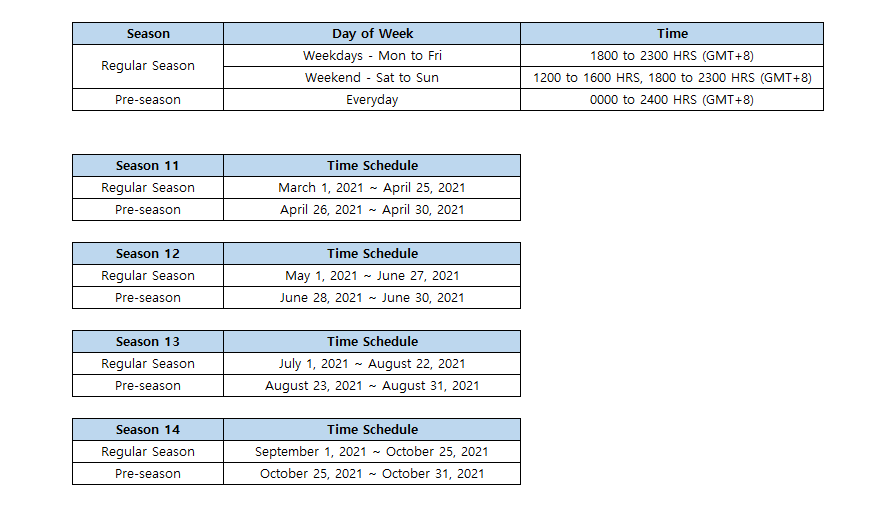 The new ladder schedule will be updated after Season 14.

In addition, ladder points earned during the regular ladder season will be reset before the next regular season.
Regards,
EYEDENTITY GAMES