Good day, Adventures! This is [GM]Loren! (◍•ᴗ•◍)♡ ✧*。
It's been a long time for writing Dev's Note post!
As I already shared the news on Facebook last February, Eyedentity relocated the office.
Today, I'd like to partially introduce our office inside with some photos taken by myself. (・∀・)
Let's walk through with photos together!
---
Entrance
Such nice weather! Still, Eyedentity is running telecommuting shift against corona surge so most of our staff are supporting the service from their place.
Me either! This is the 2nd time to visit our new office so feel very new and fresh.
Our office is located nearby within 7 minutes from the subway station.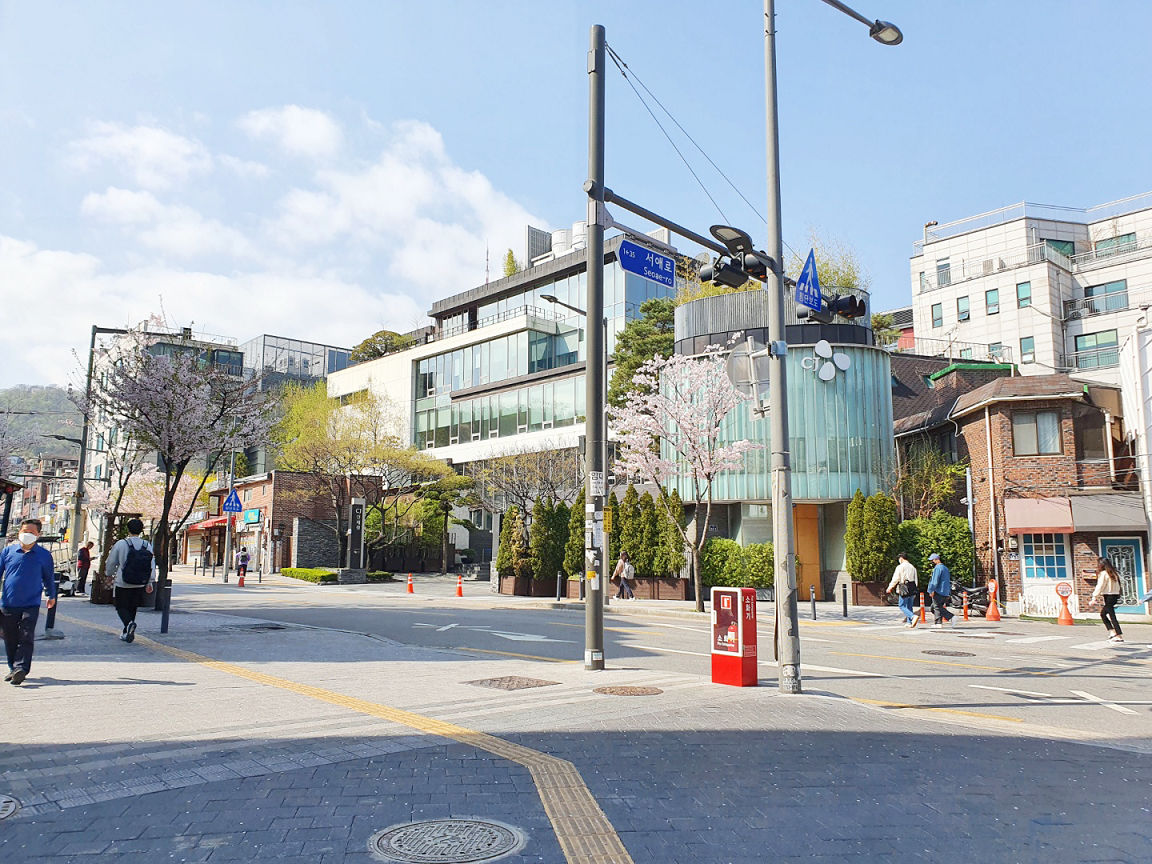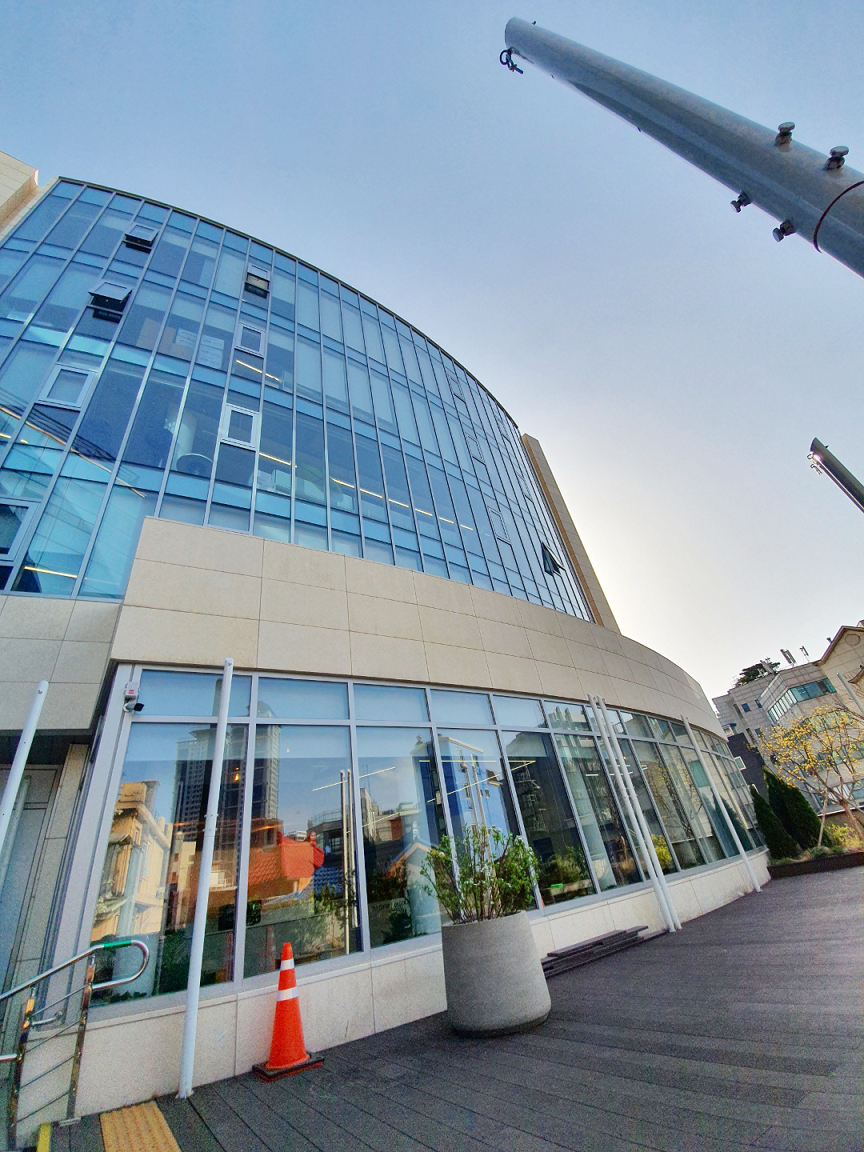 Shall we enter the lobby?
We are standing on the 2nd and 3rd floors of the building.
Park station directly connects with the lobby as well.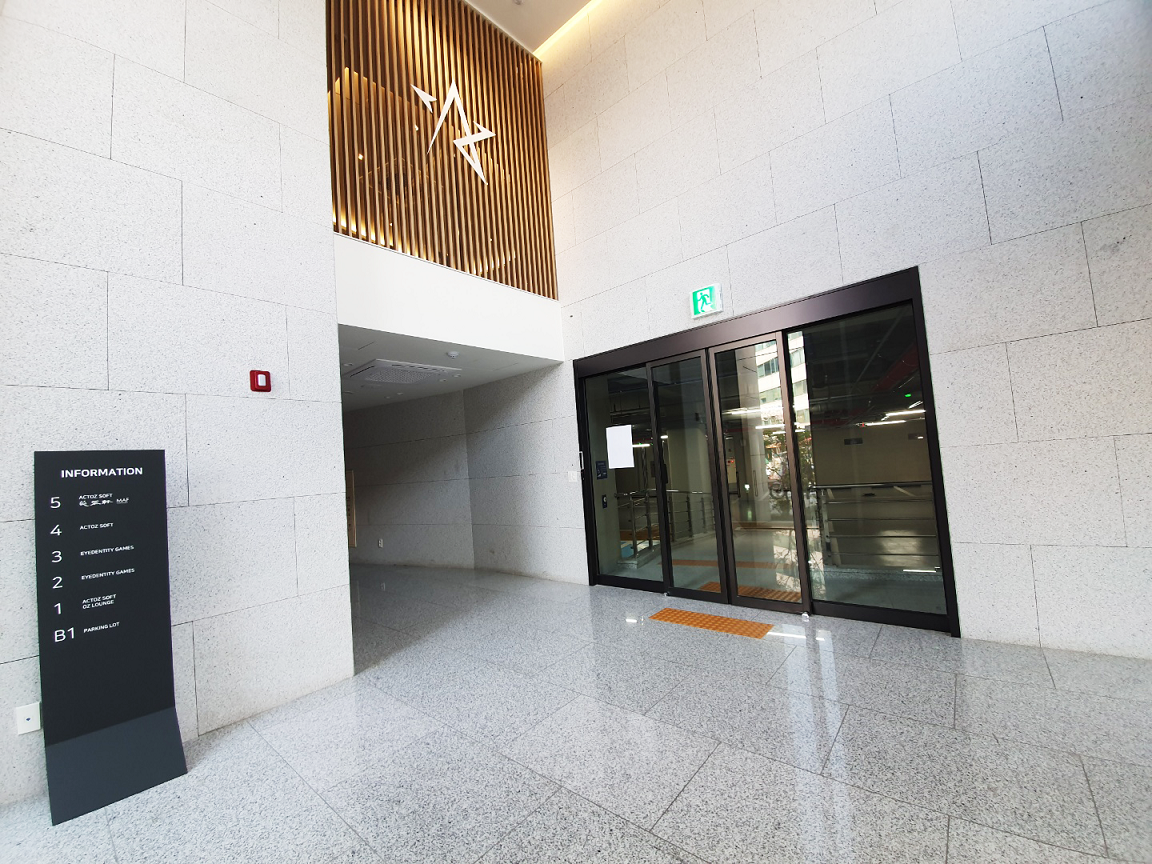 Here is the 3F gate. My seat is also allocated on the 3F floor. (´ ▽`)
Restroom, Sleeping, and Nursing room also accompany the floor.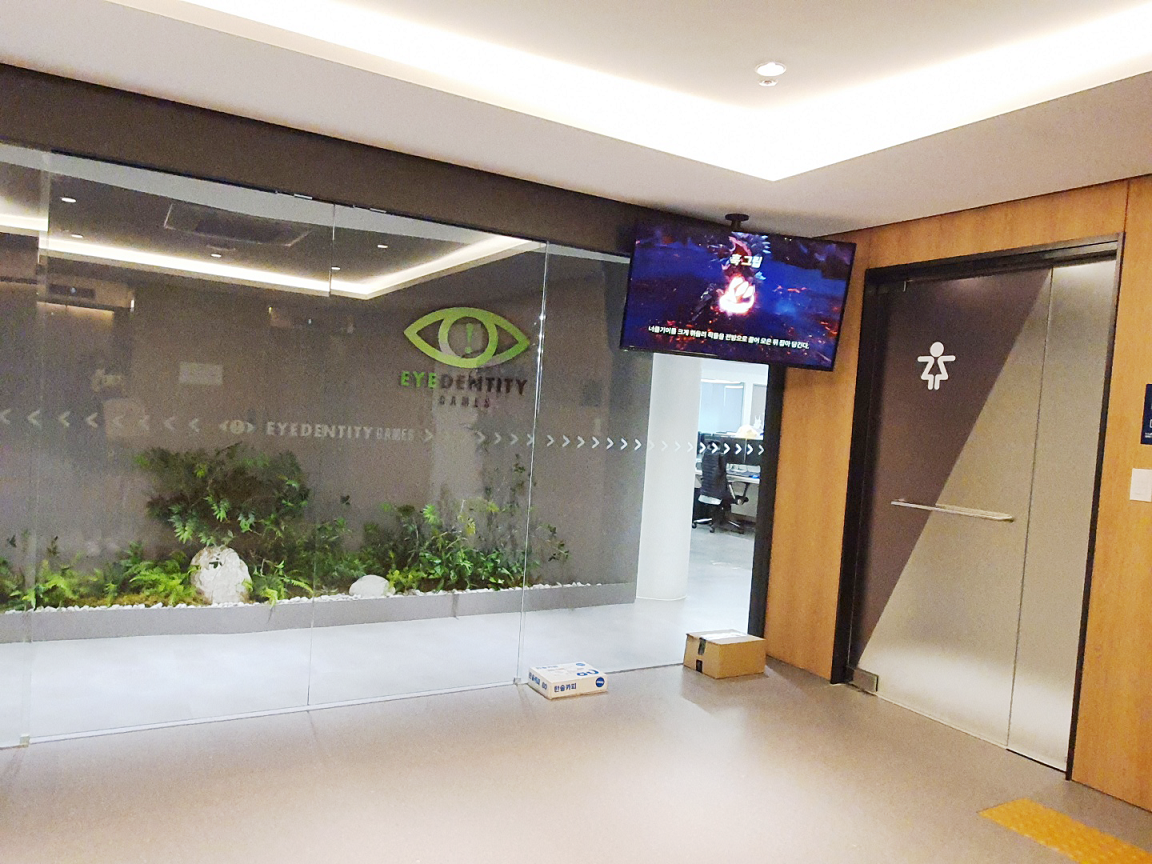 Office Pantry
Let me show all of you our Office Pantry as well.
The pantry is located on the right side of the studio. As I said earlier, most of our staff are working at their home as much as possible so few essential snacks and beverages are stacked.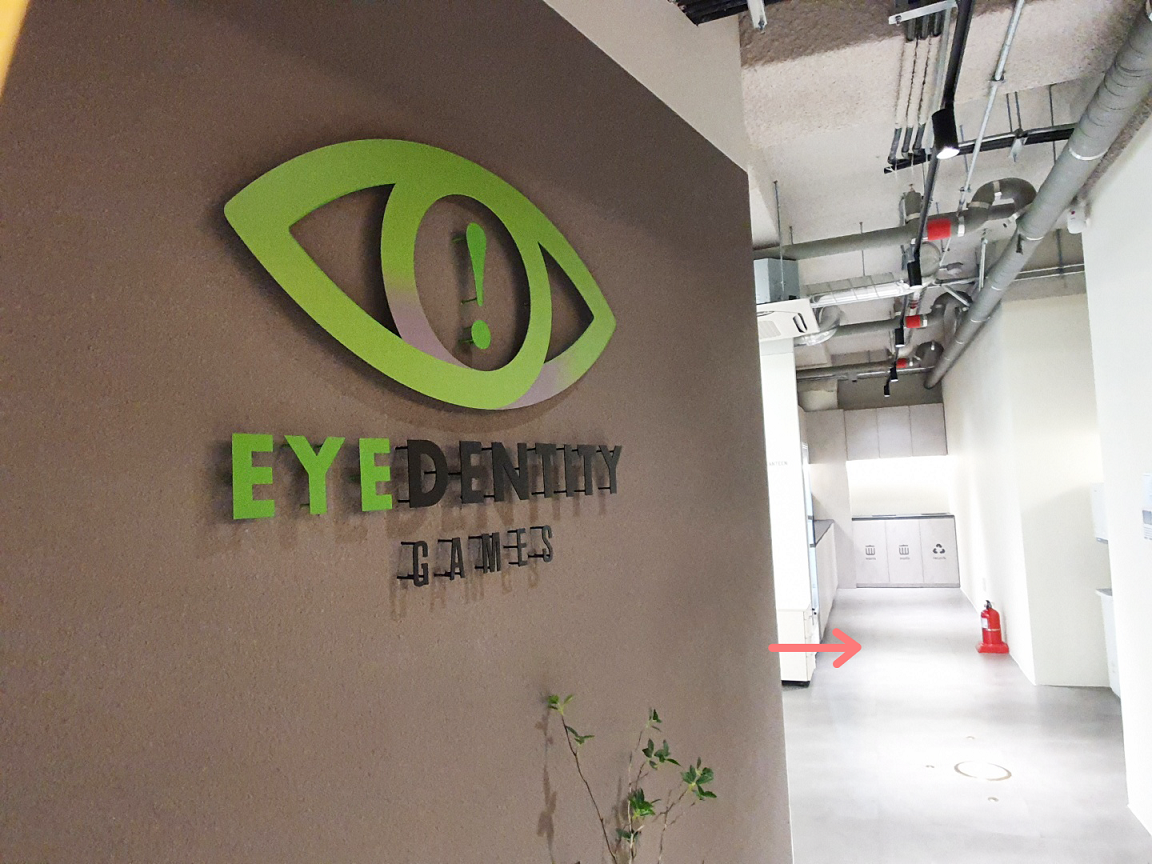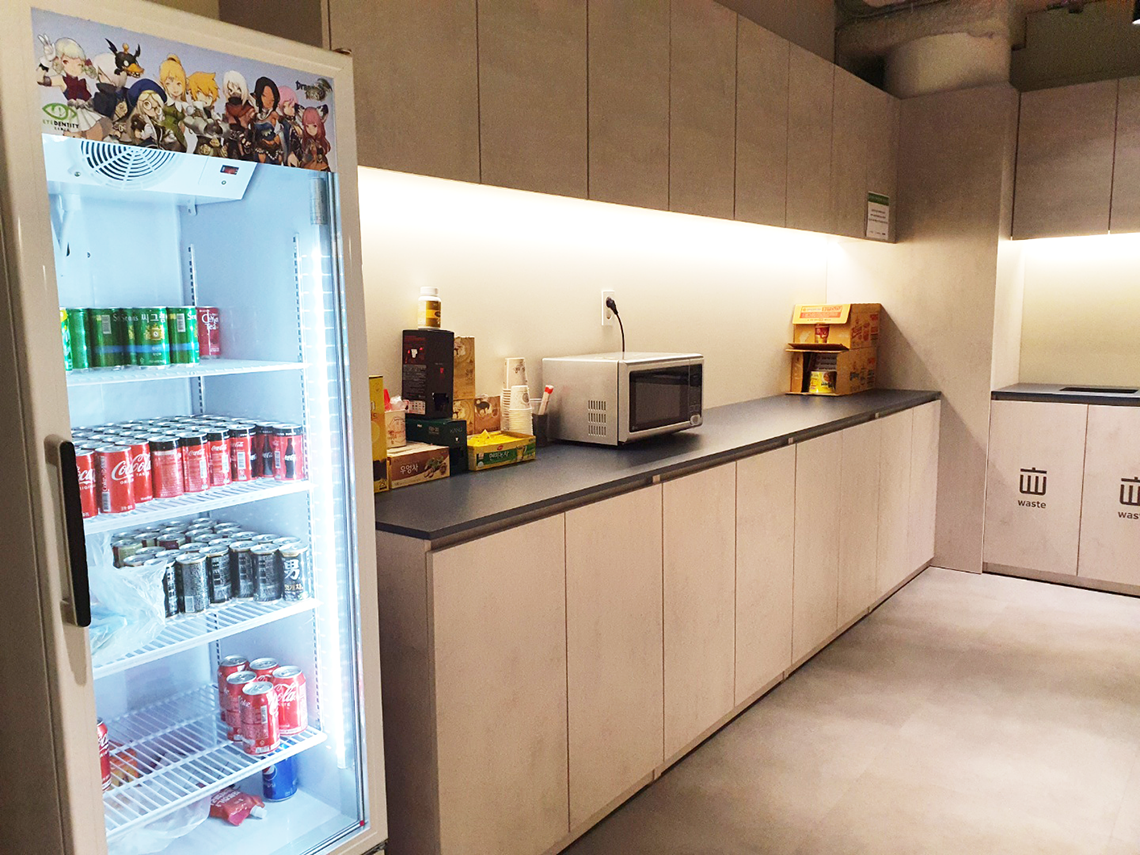 Our free drink! What's your favorite pick? :D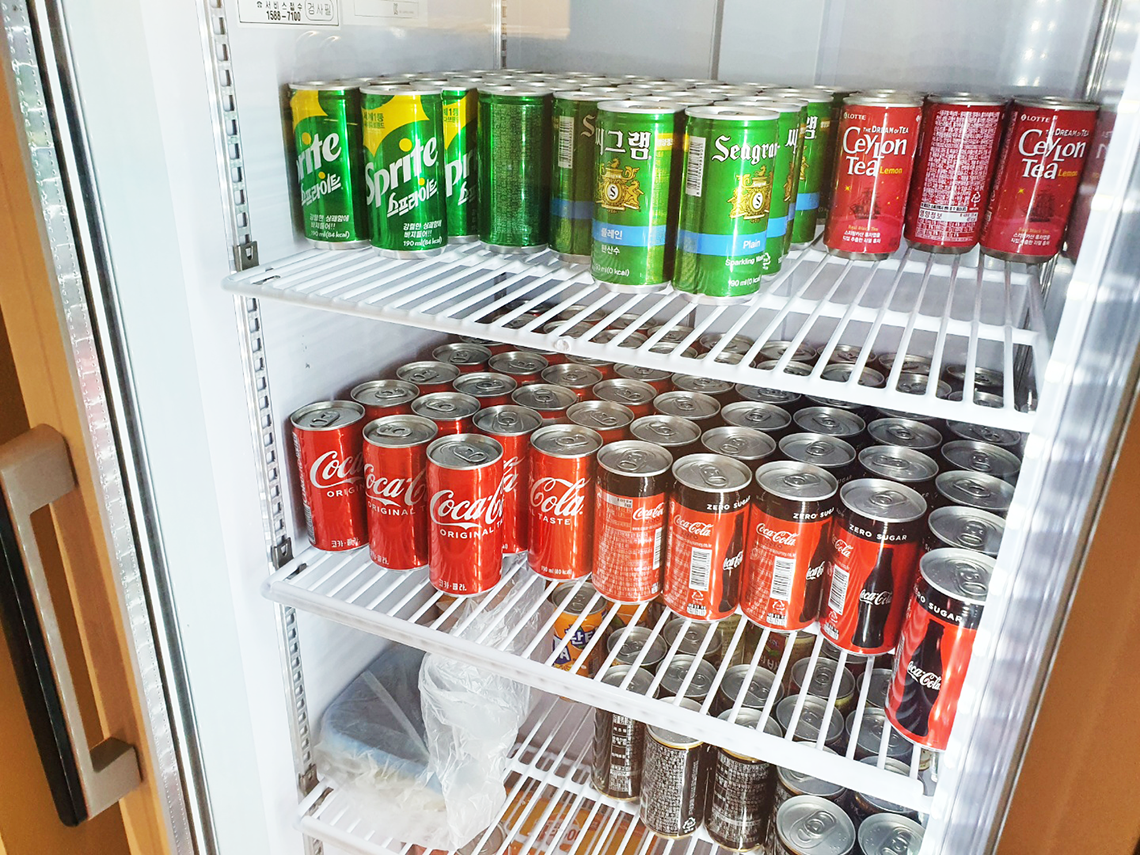 After completing some morning tasks, finally ready to go to our cafeteria.
For celebrating relocation, free coupons are given! Let me go down to the 1st floor.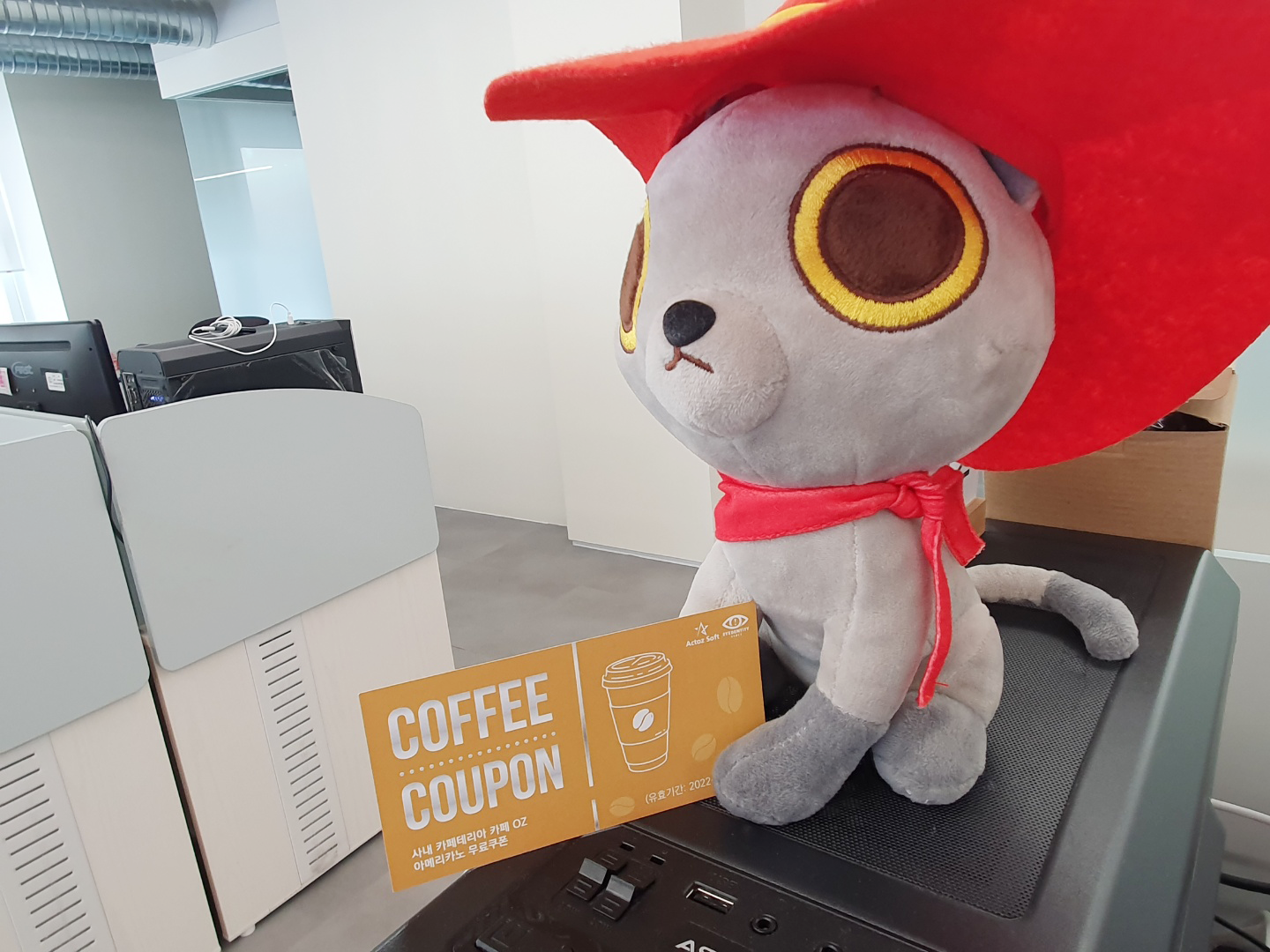 Which is your pick between hot and iced coffee? :)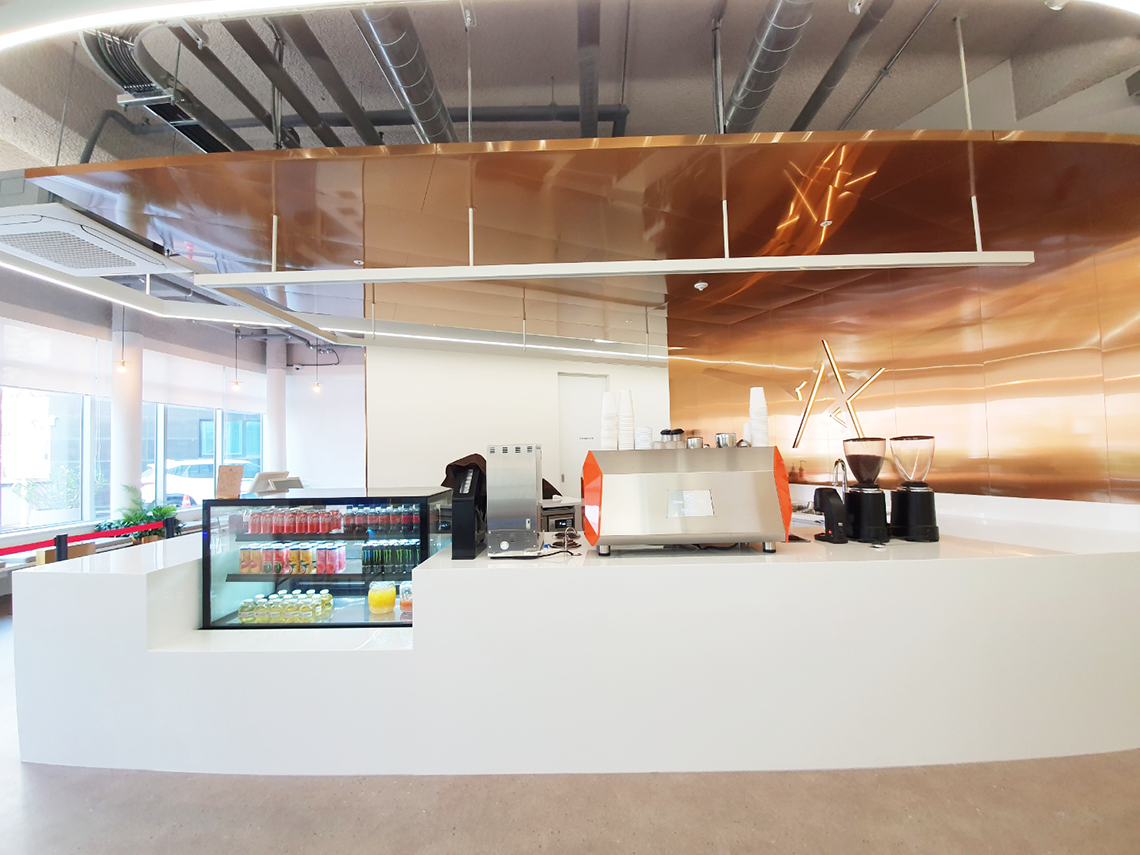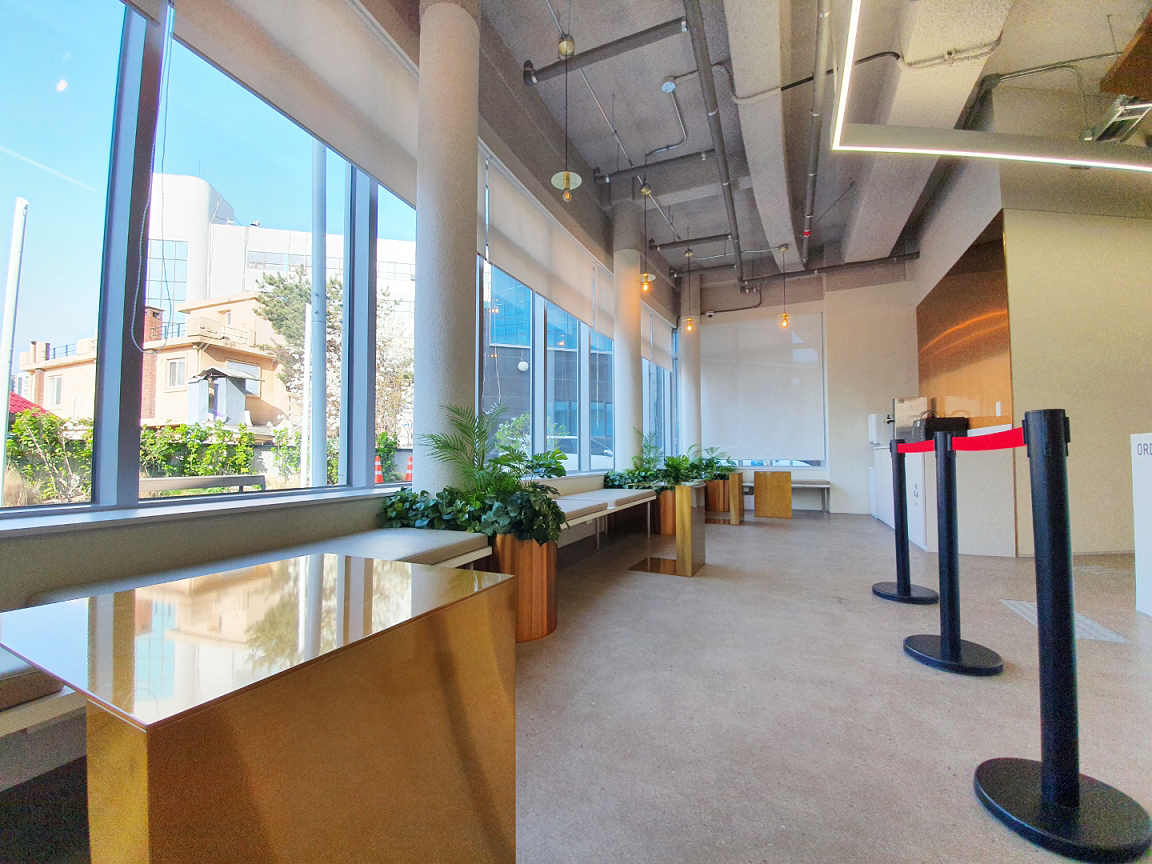 I'm not the one playing this type of game but saw some pros while drinking coffee today. ( ˶˘ ³˘(⋆❛ ہ ❛⋆)!♡
How about you?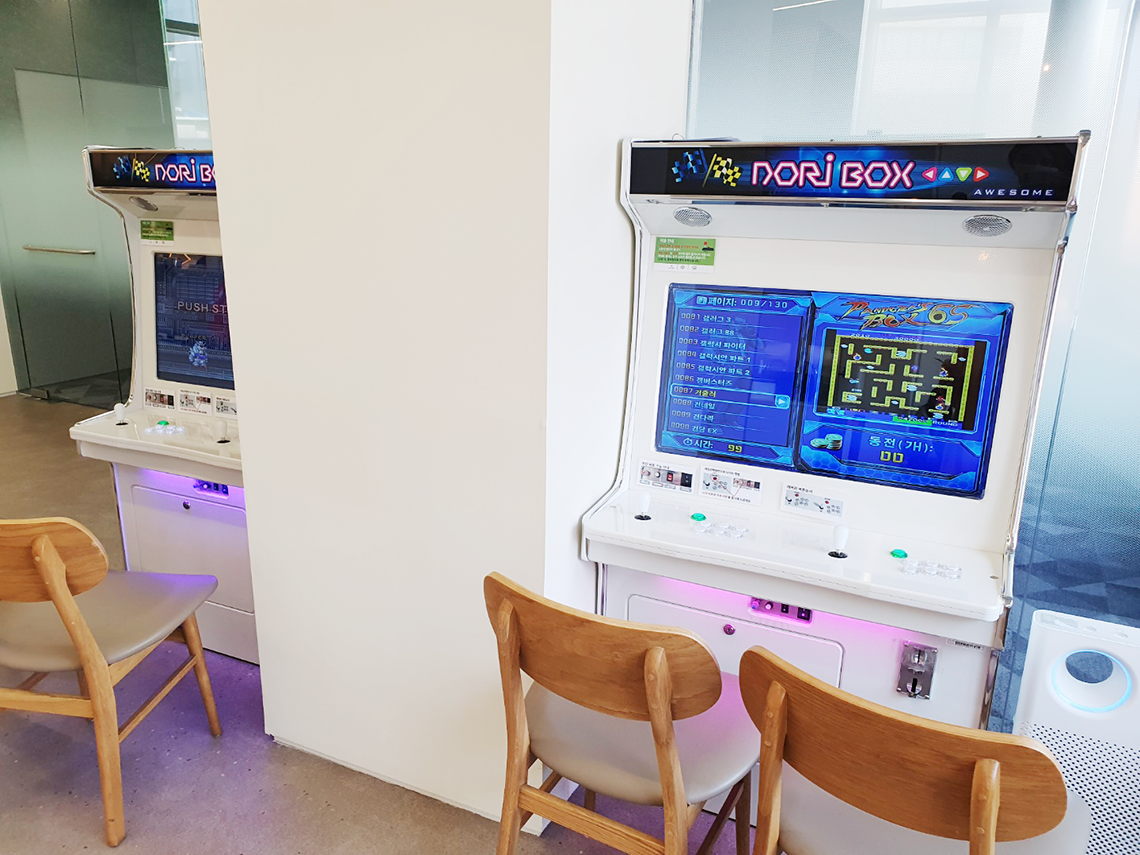 Back to the desk, I'm finally ready to join our meeting.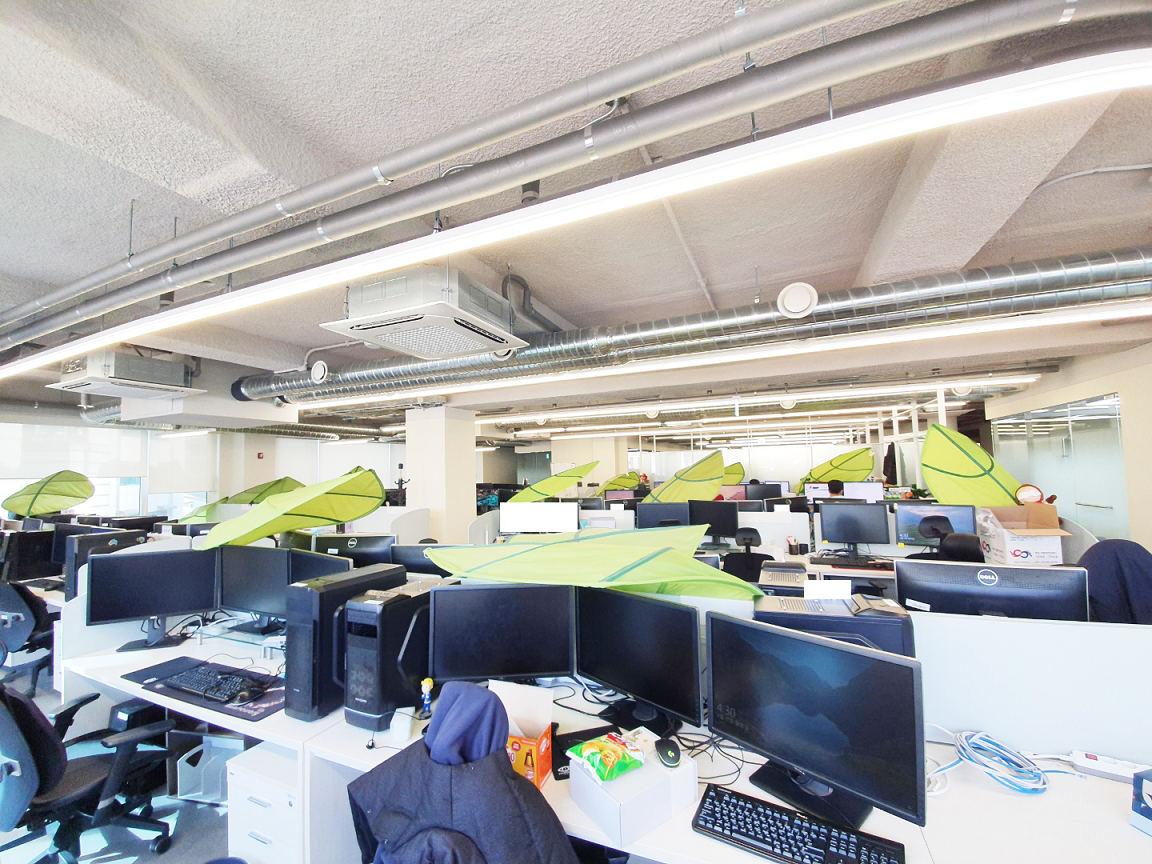 Several meeting rooms are here but today, we used the largest room.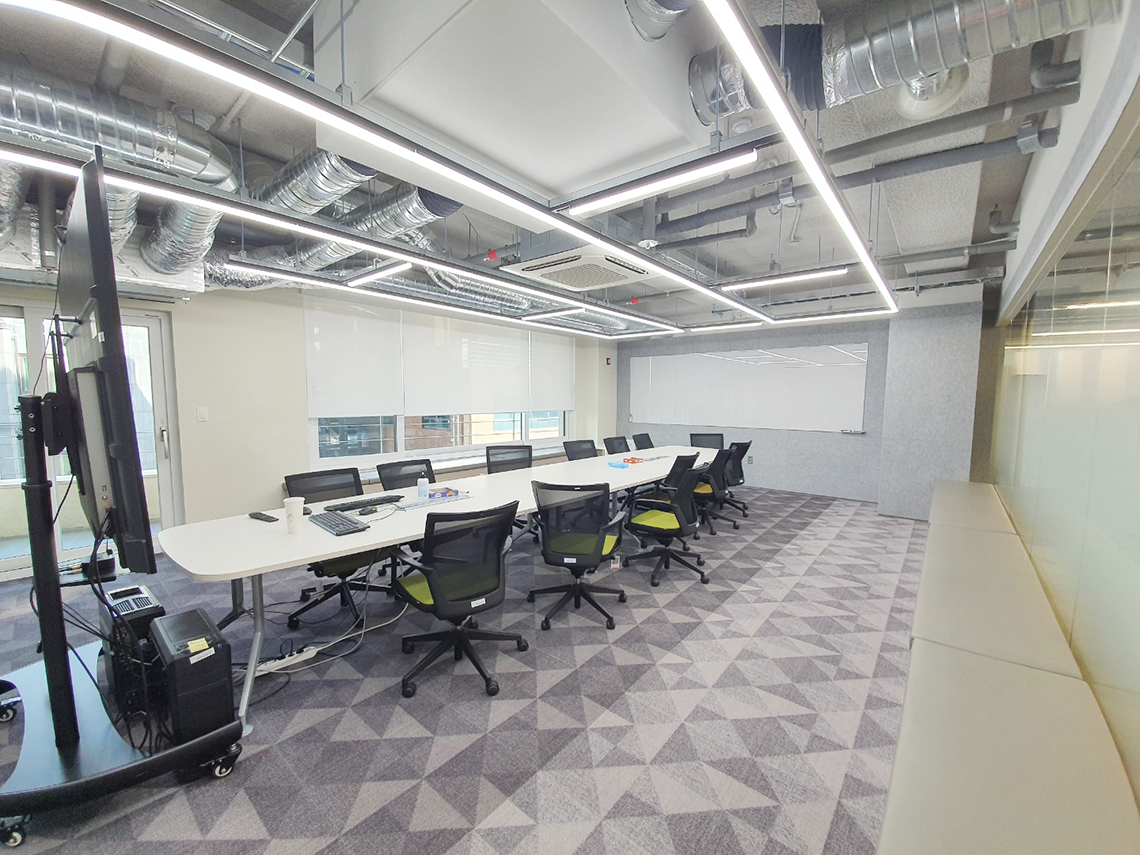 Nowadays, here Korea now enjoys the spring season very much.
I am confident in saying that the spring view nearby this office is highly beautiful.
Can't wait for other seasons!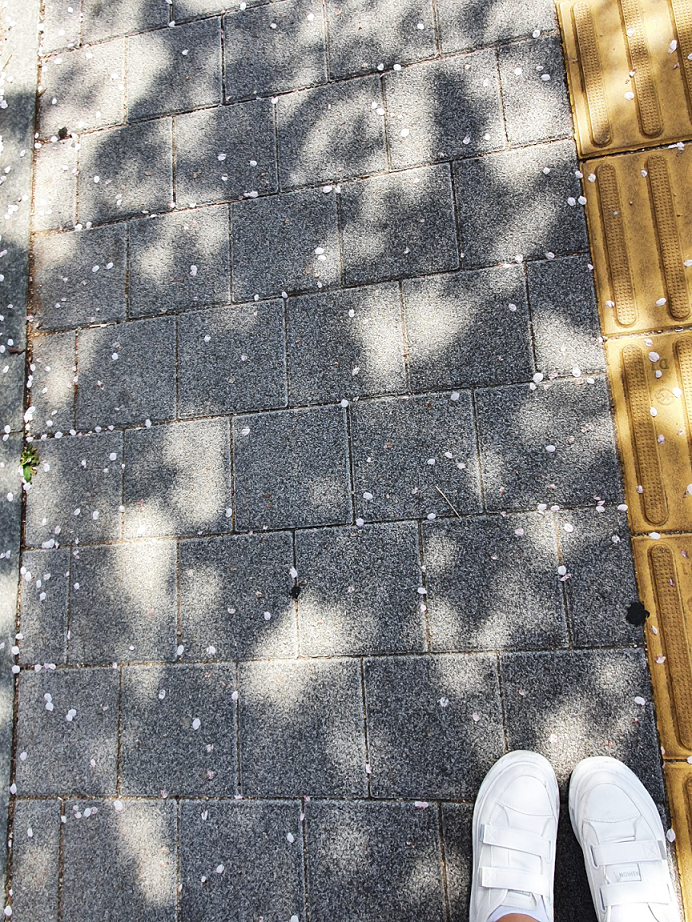 For releasing fatigue, all staff can freely use the sleeping room. The nursing room is also prepared!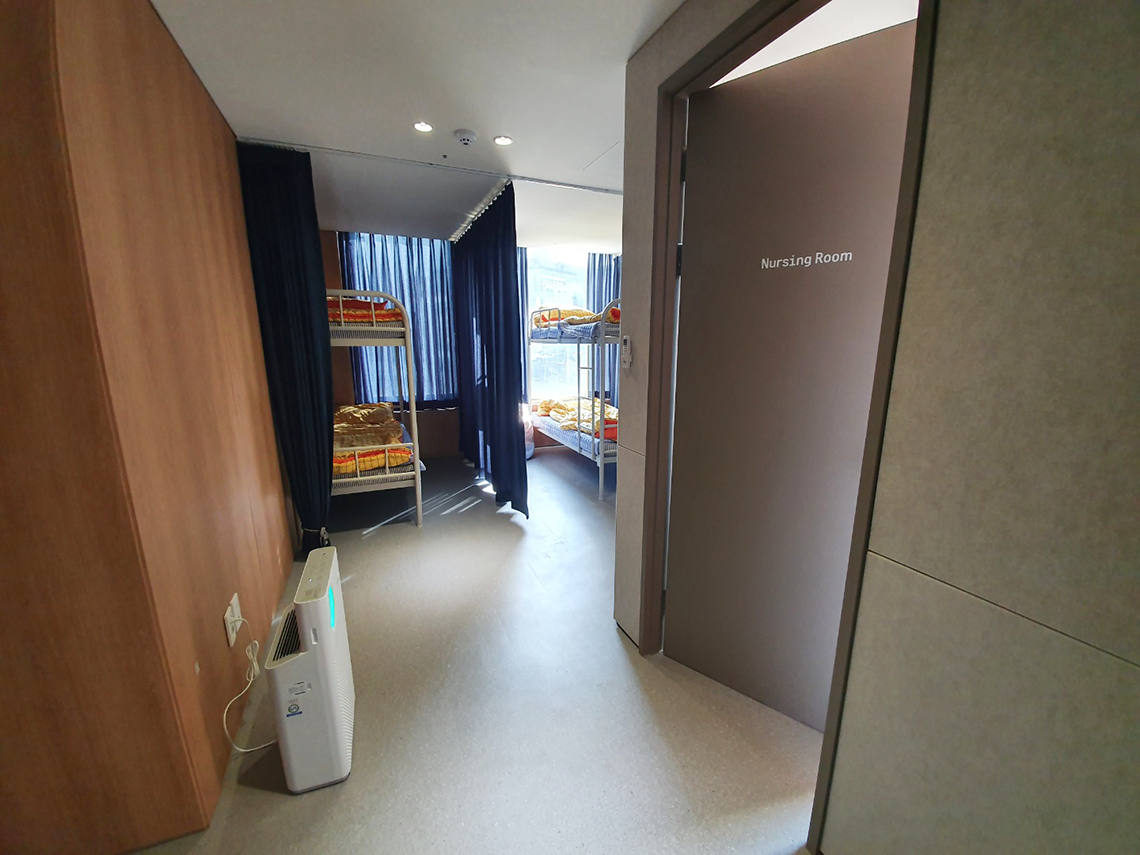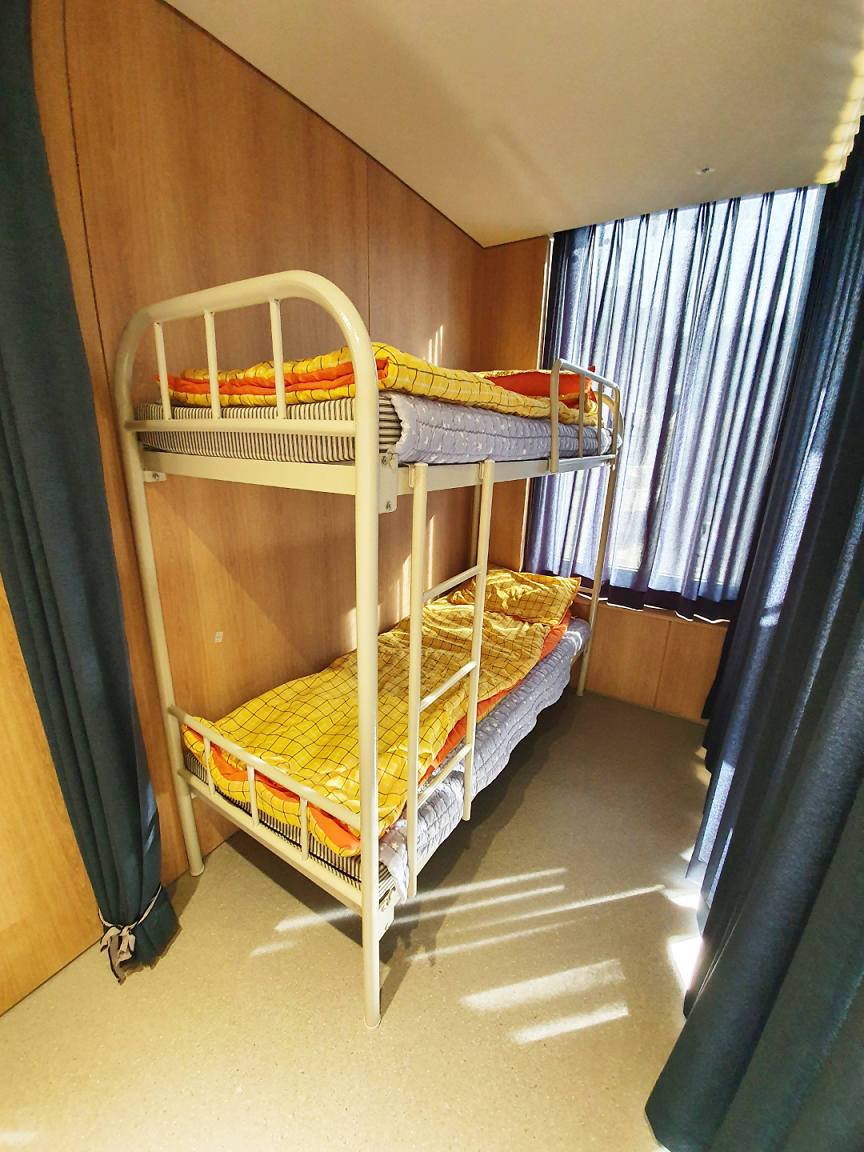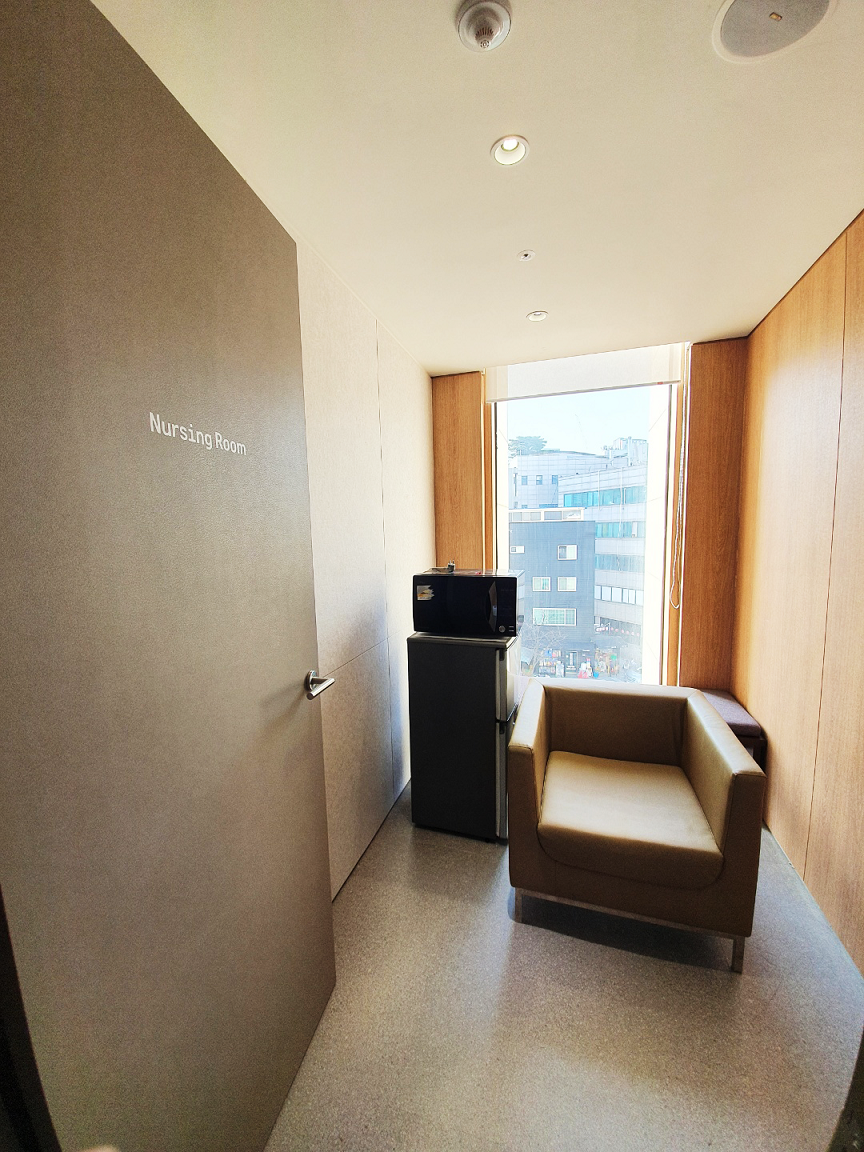 The last thing I show you today is the 'Healing Potion' room which provides massage service to let all staff be relaxed freely.
The reservation system is a basement and there is two pro personnel.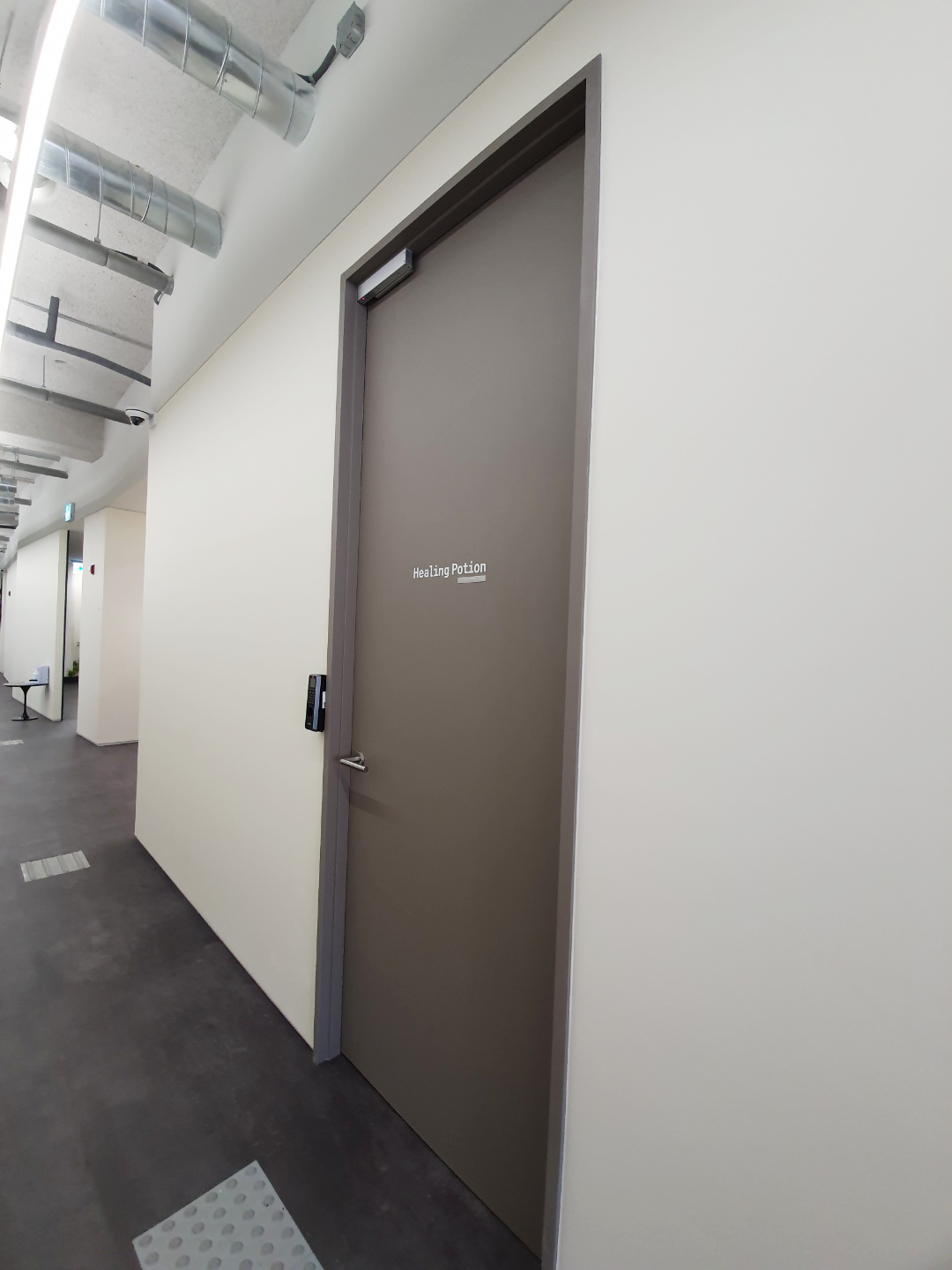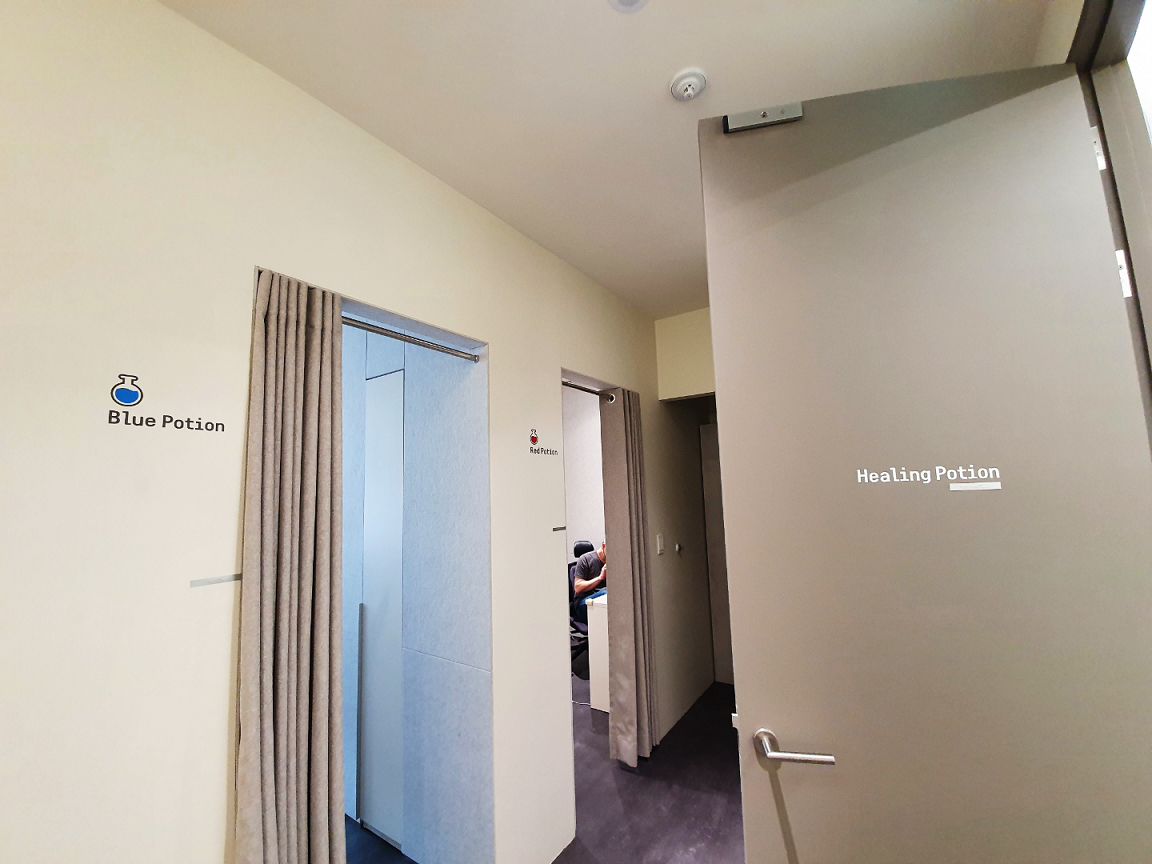 ---
Due to security issues, I can not share more detailed photos and an introduction but hope this post journey resolves your curiosity for some!
Let me keep updating our blog with Eyedentity life and see ya!
[GM]Loren